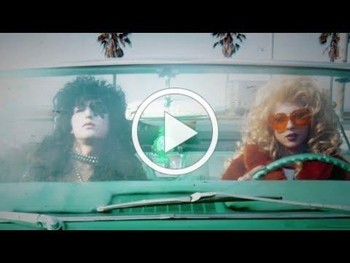 Joji, the multi-talented visionary with a cult following from every corner of the internet, just released his debut album BALLADS 1 last Friday via 88rising. Upon release, the album immediately hit #1 on the iTunes R&B charts and has quickly amassed over 115 million Spotify streams.
https://88rising.lnk.to/BALLADS1
Joji returns with the video for "WANTED U," a fan-favorite ever since Joji previewed it on the 88rising Asia tour last year. It's already been one of the top streamed new tracks on the album since release day. The Michael LaBurt-directed video for the song sees Joji keeping up with the season, donning an 80s glam rock fit just ahead of Halloween day.
A master of multiple mediums, Joji is the Osaka, Japan-born singer and producer capturing a following from every corner of the Internet. The multi-talented visionary defies convention — his songs are characterized by down tempo, melancholic themes and soulful vocals, layered over lush grimy textures, blending elements of trap, folk, electronic, and R&B. Featured everywhere from Nylon to Billboard to VICE News (HBO) to Hypebeast and beyond, Joji is one of the most interesting and promising new artists in the digital age.