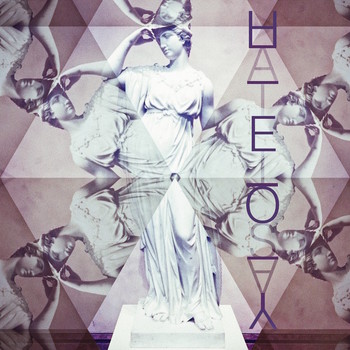 First thing that comes to mind when I see Zebulon Krol is that this artist has a very interstellar name & presence right off the bat. Well, beam me up Krol because your music has a sort of gravitational pull after listening to "Hate To Say". I have to say that Zebulon is shooting for the stars and that his track is out of this world!
Zeb has been in the game for years working as a producer and DJ for touring bands, but since 2015 Krol has been embarking on his solo career. Zebulon is all about discovering new realms and pushing himself to "The Outer Limits" when it comes to one's identity & artistic expression. Zebulon Krol is combining his singer/songwriter chops with his DJ skills to make for one exhilarating experience.
"Hate To Say" has a lot to offer to the listener as Zeb incorporates many different elements. I'm getting hints of orchestral sections, Pop, R&B, hip-hop, dance hooks and even heard a horn section thrown in for crying out loud! I sensed a sort of classical texture meets New Age Pop in a unique world created by Zebulon Krol. Zeb displayed cool, calm and collect vocals that were both passionate and deep-rooted to go along with invigorating mixes. The whole vibe is radio-friendly from beginning to end without question!
Zebulon Krol's latest release, "Hate To Say", is a real winner and sure to pick up some steam and traction. Captain Krol had a successful mission and is blasting off with flying colors on the new song. In the words of the incomparable Beastie Boys as it all directly relates to Zeb's style, image & sound: "Intergalactic, planetary, planetary, intergalactic…Another dimension, another dimension".
By Jimmy Rae (jrae2@att.net)