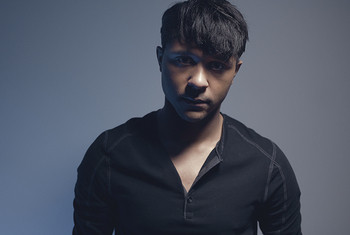 Passion, grit, fire, personality: these qualities aren't always associated with electronic pop and dance music, but Belle VEX isn't an average artist. The prolific New England singer-songwriter and producer makes dance songs that speak to the heart – songs that tell a personal story of defiance, resilience, and unquenchable desire. He keeps his beats tight, his vocals smart and soulful, his words thoughtful, and his music videos compulsively watchable. Given the tireless pace with which he works, it's a sure bet that he's always got "Something New" for us.
Site – http://www.bellevex.com/
This latest banger comes on the heels of Fifteen Minutes Of Fame, a glittering six-song EP that firmly established Belle VEX as a dance-pop innovator, a clear communicator, and a subtly sophisticated lyricist. Belle VEX's songs are full of clever wordplay, shifting meanings, and sharp production that calls attention to the emotional trajectory of the storytelling. He wants you to move, but he's also got plenty to say. Belle VEX videos have always augmented the mood of the songs: the clip for "Famous", a standout cut from Fifteen Minutes, is a study in destabilization, shot with a shaky handheld camera that captured the artist under a hot, red, swinging light bulb. The recent "Make it Good For Her" video foregrounded Belle VEX's sense of humor, but its caustic edge is always apparent.