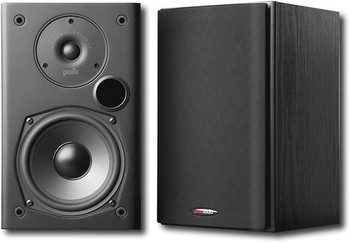 There are so many factors to consider when you are planning to buy new speakers. Of course, at the topmost of the list is the fact that they need to sound well when you play your favorite type of music. There are many speakers that are expensive but may not be exactly what you need and you want to make sure you are making the right investment. So here are some tips that you can follow.
Set a budget

– if you have decided that you want to buy new speakers, you'll be surprised to see that there are so many options available for you. Before you start canvassing online or going to the stores, better make sure that you have set the amount that you are willing to spend on your new speakers. The range of the price of the speakers is very wide, and no matter what your budget is, whether it is only cheap or unlimited, there is surely the perfect speaker for you. Setting the budget helps in limiting your choices so that you won't spend time looking through models that are not what you need.

Research on the types of speakers there are

– right off the bat, you need to know that there are many types of speakers that you can purchase. There are portable speakers, which are perfect when you like going out. You can also choose on-wall, bookshelf or satellite speakers. If you are looking for one with the best overall sound, you can look floor standing speakers. Check out the how they

compare top rated speakers here

so you can create a potential list for the model that you want to buy.

Determine where the speakers will be located

– one of the key factors that need to be considered is where the speakers will be places, Whether you are looking for one at home or at the office, what matters is the room where it will be placed. The way speakers are made, some of them would work better in a small room, while others are more suited to a big room. It's not only the size of the room that matters but even what's inside, as the sound can bounce off the floor, wall or even ceiling.

When going to the store, bring your favorite music with you

– when you go to the store to test some speakers, make sure to be ready with several of your favorite type of music so you can hear what it sounds like on the speakers you are eyeing. Don't just stick to one type of music. Bring with you some songs that are bass driven, techno or even acoustic so you can see which ones work best.

Make sure it's compatible with other components

– here's the thing, you want your speakers to reach its highest potential by being optimized. That would mean that you connect it to other systems like amplifiers, etc. While it is alright to mix and match brads, many would say that going that way would only lead you to do extra steps to ensure that you are getting the best sound. Others advice buying from the same brand instead.