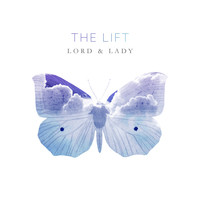 There's a familiarity to certain sounds and musical notes no matter when or in what context we hear them. That's the craziest thing about audiological psychology; music literally has the power to influence and even transform your surroundings into an alternate state, much like a powerful psychiatric drug or hypnosis induced trance. Sometimes it is something as faint as the tapping of a cymbal or a light breeze through the strings of a harp, other times it's a fuzz drenched guitar that pierces through a thunderous bassline or a galloping kick drum leading a wild stampede of noise. Suddenly we're there, and we don't even know how we got there. That's the supremacy of music, man. As for the people who know how to harness this extreme source of omnipotence, we call them artists. This chaotic world that is rife with as much discourse as it is imperfectly designed kinship, the muse. I recently had the opportunity to become acquainted with two singer/songwriters doing an exceptionally fine job at channeling the abrasiveness into some pretty dreamy melodies in California's own Scott Oatley and Rachel Panchal of the indie group Lord & Lady, whose debut EP No Ghost hits airwaves this summer.
Lord & Lady are kicking off the upcoming concert season not just with a fascinatingly well produced extended play, but also with an exciting lead single from the record in "The Lift," a great introduction for new fans into the band's iconic and sonically energetic brand of DIY pop music. There's a charming punk rock ethic in the way these two artists decided to make No Ghost, but that certainly doesn't make "The Lift" a rebellion anthem. Actually, rather than joining in with the mob of alternative artists looking to cash in on the divisiveness of our current state of affairs in the United States, Lord & Lady are doing the opposite, and creating some really soulful, heart melting love songs and introspective ballads that make us think more about the ways that we're alike and how much we need each other, rather than ways we can further isolate ourselves from one another.
Scott Oatley self admittedly has always had an obsession with the blue bloods of ancient Britain. One of his own forefathers was Lord Oatley, the Lord Mayor of London, and so naturally when it came to coming up with a name for his and Panchal's epic project, Lord & Lady quickly became the favorite to serve as the pair's moniker. Much like his ancestors, Oatley seems to possess the same poignant command of his voice that can move mountains and inspire armies to venture forth into the mists of the horizon, and in Panchal, he has found the enormous missing link in realizing his full artistic potential. These two are truly a match made in heaven for us to enjoy in stereo, and I can't wait to hear the rest of No Ghost when it arrives in record stores next month. If Lord & Lady keep making music as decadent as "The Lift," they may well be sitting among pop royalty in no time.
Buy:
http://itunes.apple.com/album/id1387737489?ls=1&app=itunes
Thomas Patton III