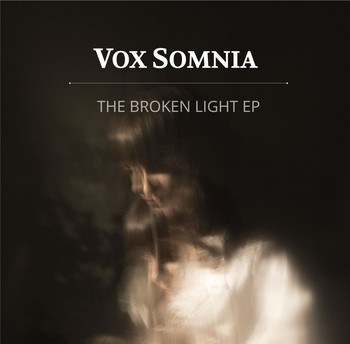 Good morning on a Monday. The only way we know how to deal with a Monday is black coffee and music. It is all of our lucky days as we have Vox Somnia here today. They are a two piece art rock band from Toronto. They have so much going on so why not we let them tell it!
Hi Vox Somnia, welcome to Skope Magazine. How have you been?
A: We are great! Staying busy and running on excitement as we release our EP to the world.
Can you talk to us more about your song/single Swan?
A: Our latest single is called Swan. It's one of our Shoegazier efforts and we like to say it's a quantum love story – it explores the concept of breaking the space/time continuum to reunite with a loved one.
Is the song posted on Youtube, Spotify, Soundcloud, etc so we can hear it?
A: Yes! The song can be found on all these platforms
Did any event in particular inspired you to write this song?
A: I was doing a lot of reading about Quantum Physics at the time I wrote Swan, and the minute I learned about Cosmic Strings (different from the string theory) I was immediately enthralled about the concept of time travel and love lost. I've always been fascinated with the more intense aspects of the unknown, alternative timelines and the possibilities of the universe. Plus my eternal love for Space Oddity helped too.
Any plans to release a video for the track?
A: Not plans as of yet! We do have a lyric video for our first single, Shadowpasser
The single comes off your new cd – what's the story behind the title?
A: The EP name mostly came from Mike, it was just an intuitive fit especially since the EP explores mental health/illness, loss, trauma. Despite those dark & intense themes, we like to think that we pulled a thread of healing and optimism throughout, the EP title is about hope too.
How was the recording and writing process?
A: Mike had melodies kicking around in his head for several months, with the guitar being the foundation of all the tracks. We recorded some rough demos in the home studio of our close friend & collaborator, Gary Conlon (from Honeybeard). He really helped us flesh out the tracks and refine the sounds we wanted to embody, lyrics were written after the instrumentals were demo'd. From there we went right into another friends studio and laid down the EP in a few weeks.
Known for playing with different genres – how do you get to balance them together?
A: We try and trust our instincts as music lovers. If we collectively feel it sounds good, feels beautiful, is able to tell a specific story and speaks to us as appreciators of music, then we move forward with whatever sound/effects strike us at the time. We both have fairly eclectic tastes musically and never felt that we had to limit our muses and creative output by genre.
Where did you find the inspiration for the songs and lyrics?
A: The songs for this EP all started as guitar instrumentals composed by Mike. When they were rough demos, Anna listened to them for awhile to connect with the tone, mood and personality of each song, and from there began writing. Most of the lyrics for the songs came quickly, as was the case for Swan, Anna felt immediately that it was a song about longing and grief and used the cosmos and various space metaphors as the foundation of this love story.
Any plans to hit the road?
A: We're super stoked to play a show in Ottawa with our friends, Paragon Cause on September 1st!
What's one thing we'd be surprised to hear about the members of Vox Somnia?
A: Despite how gloomy our music is, we're very laid back and happy people.
Name one present and past artist or group that would be your dream collaboration? Why?
A: We both adore Failure (LA based rock outfit that reunited in 2014, much to our delight.) We just love their songwriting and production, absolute masters in their field.
Is there an up and coming band or artist you think we should all be looking out for now?
A:We're stuck in a time loop and haven't listened to any new music lately.
What else is happening next in your world?
A: We're about to start working on new songs for an upcoming album!