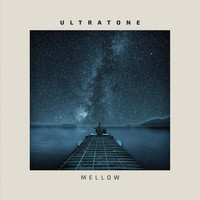 Louisville, Kentucky might superficially seem to be an unlikely home base for any sort of progressive music, but Ultratone buries that shallow assumption. Their latest single release "A Dream" hails from their fifth studio album Mellow and embodies an ongoing consolidation of their place in the modern music scene. Ultratone has long since evolved from their initial incarnation as a purist progressive act and their increased emphasis on melodic strengths has wrought a rewarding transformation of the band's music. Singles are often considered representative of their respective albums and, if that's the case with "A Dream", listeners can confidently venture into Mellow assured Ultratone are continuing to grow and refine their musical vision.
The band lives up to every area of their seventeen year history with this new track. "A Dream" opens with a steady acoustic jangle and muscular drumming imbuing the performance with energy. There's a number of influences in both the playing and songwriting astute listeners will immediately identify, but the song never comes across as some sort of pastiche. Instead, Ultratone manages transmuting influences like The Beatles through the web of their own unique talents and coming out with music distinctly their own. There isn't a standout hook in this song, per se, but it is melodically ingratiating from the first in a way modern AOR or adult pop seldom is.
They invoke this quality without ever straining for effect. There's naturalness in "A Dream" suggesting Ultratone plotted out this song's course long before ever committing it to recording, but it never comes across as stagy or over-rehearsed. The strong whiff of experience lived surrounding this song will connect with many listeners and there's never any sense of Ultratone straining to establish themselves in their listener's consciousness. The effects of "A Dream" are instantaneous and only deepen each time you play the track.
The vocals are a big reason why. There's an everyman quality to the singing and an obvious penchant for realizing melodic potential. Two other key elements of the song's success are the well worded, conversational style of the lyrics and the climatic guitar solo beginning near the song's end. Far removed from their prog rock origins, the lead guitar in this song is a textbook example of how tasteful playing full of melody can elevate great songs several more notches. Ultratone's return with this single and a new album Mellow should do the same. This is clearly a musical project working near or at the peak of its powers.
http://www.ultratoneonline.com
By – j.hillenburg@comcast.net