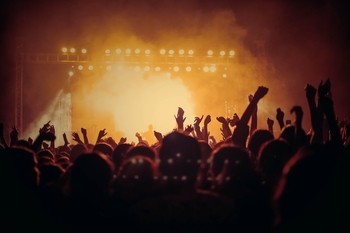 Music venues need to have strong lighting for all kinds of reasons. Audience members want to be able to view their favorite performance artists on stage clearly and easily. They want to be able to view their dates and friends with just as much ease, too. If you're interested in options that can brighten your venue lighting significant, these can help. There are even options that can enhance your venue lighting efficiency.
Pay Attention to Lighting Atmosphere and Color
Led (Light Emitting Diode) lights are the wave of the future for people who appreciate brightness and efficiency. If you want access to bright and radiant venue lighting, LED options can work perfectly. These lights give people access to a broad assortment of warm and cool color tones. If you want to brighten up your venue lighting significantly, you can pick between all kinds of warm color offerings.
Assess Your Existing Lights on a Frequent Basis
You can keep your venue lights efficient and bright by assessing them frequently. If you notice any lights that flash constantly, it may be time to switch them out for new ones. Be on the lookout for lights that are yellowish or dark and dim in general. If you see of any of these, prompt replacement is vital.
Install Energy-Efficiency Parking Lot Lights
Give your venue visitors the gift of energy-efficient lights the second they pull in for a night of fun. You can accomplish this by installing LED lights that are energy-efficient in your parking lot. These lights can make it easy for visitors to navigate your lot. They can help reduce your energy consumption and even lower your monthly bills and upkeep expenses, too. Bright parking lot lights installed with the help of companies like Craftsman Electric Inc can keep your customers safe late at night when it's dark out. They can minimize the risk of all kinds of accidents and injuries.
Rely on Dimmer Switches
If you're keen on the idea of reducing your venue's energy expenses, the assistance of dimmer switches can be extremely helpful. These switches give people the ability to manage bulb lighting degrees. If you want to tweak your lighting requirements as a means of complementing the feel of your venue, this can be effective.
People who work for venues need to be attentive to all kinds of lighting requirements. They need to invest in bright parking lot lights that promote safety and comfort. They need to concentrate on high-quality indoor lighting as well.