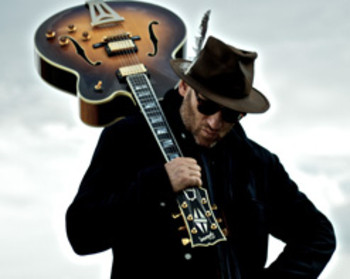 Sometimes your talent hides from you, but shines for everyone else. This was just the case for smooth jazz artist, Dave Sereny. Producers who have worked with legends such as R&B superstars Aaliyah and R. Kelly took notice to Dave's talent, telling him "you're going to do a record with me." Recently, one of such notable producers realized Dave's affinity for singing, encouraging him to take vocal lessons. Six short months later, Dave found his vocal register and mastered it, producing "Talk To Me," his first track as both instrumentalist and singer.
Even before taking lessons with a vocal coach, Dave had spent years improving upon his musical talent, studying composition and arranging at the Berklee College of Music and working with some of the most revered jazz musicians of our time. This expertise shows in the wonderfully crafted, fully realized composition of "Talk To Me," featuring a deep bass line, saxophone accompaniment, and striking guitar riffs. Dave's newly improved knack for singing also comes through on this debut song, hitting both the high and low registers with equal aplomb..
The "Talk To Me" music video is set in Dave's home studio in Toronto, Canada, the same place where he runs his independent record label, Groove United. Cross faded shots of Dave in the studio singing and playing his guitar match the track's smooth jazz style. Dave's better half Betty, also known as the acclaimed professional vocalist Delilah, sings airy backing vocals as she sits alongside him at the piano, adding to the song's uplifting and memorable vibe.