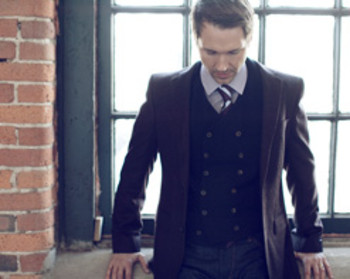 While maneuvering your way through the living drama that is life, it often begins to seem like a never-ending sequence of random events that just, you know… happen. But hindsight is 20/20, and when you take a look back at the years passed, those scattered pieces of experience and emotion begin to form a brilliant mosaic; a masterpiece never before seen by mankind, created by you, without even knowing it. People like educators, artists, and politicians are known to hold the keys to unlock full potential in the minds of the youth, but for singer-songwriter on the rise Scott Gray, it was one line from his step-uncle that tipped the first domino in a life-long journey to find his voice.
https://www.scottgraymusic.com/
"If you ever want to make something of yourself in the music industry, you're gonna have to write your own songs." That statement, not even directed at the then middle-school aged music fan would change his life forever. Scott Gray grew up in a small town in rural Illinois, where the grain grows high and the days move slow for the population of under 500. An extremely sheltered community, there weren't many sources from which to discover popular music. But when a local news story about Christian singer/songwriter, Amy Grant, Gray was exposed to his first favorite artist. After picking up piano, he opted to learn every song by the likes of Grant and Michael W. Smith. But when those fateful words left his step-uncle's lips, he began working on his own tunes immediately, and continued to hone his craft through high-school.
After leaving Southern Illinois University with a degree in Political Science, this budding member of society moved to Nashville and took some Music Business courses at Belmont University. The first day of classes, his professor walked into the room and made a statement that imploded Gray's mind in the same seismic manner as his step-uncle's words had as a kid. "You can start a record label." The Illinois-native sat there stunned, thinking, how could this man be telling a classroom full of students that they can all start a record label? Well after taking a slew of small internships and jobs through the Belmont network, even putting his foot in the door as far as becoming his childhood hero, Amy Grant's secondary personal assistant, he founded 500 Hats Music Company.