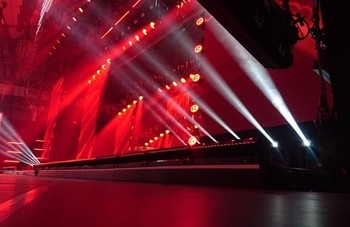 A dazzling venue can draw more business to your establishment. You can do this by employing a variety of techniques and mechanisms. Here are just some of the ways that you can create a display that is sure to dazzle your audience.
Invest in Lighting Options
The type of lighting that you want to use will depend on the event that's being planned. Having lots of different lighting options available can help you to generate more business. A conference venue may require that you have the standard spotlight option. If you want to attract a music venue, consider putting in different colors of lights at different angles to the stage area. This will provide you with the greatest flexibility when you're trying to dazzle the attendees.
Use Backdrops
Adding a backdrop can dramatically change how your venue is viewed. Look into using plastic sheets so that you can create a durable and aesthetic stage almost instantaneously. This method has long been used by photography studios in order to change their appearance very quickly. Using this technique for your venue can help to make you more versatile in the industry. More clients may want to book with you because you can create something that will suit their needs.
Digital Is King
Having the ability to add digital displays to your stage area may be the wave of the future. There's no need to spend time resetting the stage in-between venues. All you have to do is pull up the appropriate data from your display computer. This allows the customer to fully customize the appearance of their venue. It also saves you money in the cost of labor that would have been required to reset the stage for your clients.
Consider Your Sizing
You want to size your stage area appropriately to your building and the venue. For example, a more intimate venue may require having a smaller stage. Don't just think in terms of overall size. You'll also need to consider the height of your stage. Look into mechanical stages that can adjust to the needs of your customer. You may also want to consider ways that you can resize your stage by having removable panels, or a back room that can accommodate the unneeded portion of the stage.
The key to creating a dazzling display is to keep your options open. Have the flexibility to make your venue adapt to the needs of your customers in order to dazzle them.