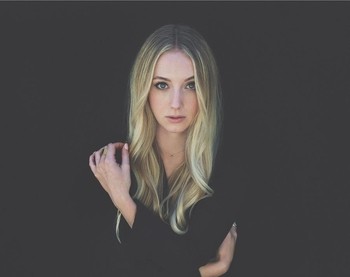 Today LA singer-songwriter Paige Calico shares her new track / video "Bad With" – the track is also available now on Spotify / Apple. The video marks the directorial music video debut from acclaimed artist America Martin.
"Paige Calico's song "Bad with" is one of my favorites. It's a personal song and yet one that everyone can relate to. If we're lucky or unlucky enough we all have had a love that felt like you went to the moon but without a space helmet. As Paige is one of my dear friends it was easy to think of ways to highlight what Paige does best and let her shine. The camera's pov is that of the lover and because we never see him – the viewer can relate to Paige, while being lost in her dreamy voice and catchy groovy melody. As a painter and sculpture this was my first venture into film as a media and oh, what a new vocabulary. Here's to Paige and "Bad With"" – America Martin
In late 2017, she hunkered down in the studio with Los Angeles producer Yay Blynn to shape three new singles. Her sultry, smoky voice demonstrates a maturity and ease, swirling around shimmering guitars and vintage synths. Her lyrics are humble and human, examining powerful notions of life, love, and uncertainty. That eternal search has lead Paige Calico here, and from this place her journey truly begins.