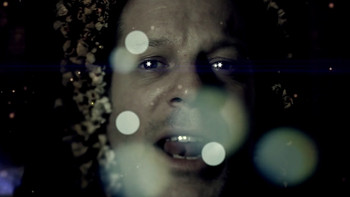 As musicians and producers, PATIENTLY AWAITING THE METEORITE members, Dee and the Grand Brothers, have been refining their art for some time and it shows in their debut single 'Electrified' from their soon to be release debut CD Canyon Diablo.
URL: http://patientlyawaitingthemeteorite.band/
Dee's song 'Miles and Miles (Living On The Edge)' was chosen as the soundtrack for a worldwide Ford commercial which was broadcast during the Super Bowl. His song 'Filter Factory', had a spectacular run on YouTube, with more than 1.6 million views to date. YouTube acknowledged Dee's creative use of the medium by inviting him to perform at promotional events in Toronto and in Moscow, where he was on hand for the launch of YouTube Russia.
Dee's second solo album Day By Day, was co-produced, co-arranged by the Grand brothers – which is how they met. Day By Day was featured on leading TV shows in the US, such as Six Feet Under, Grey's Anatomy, Law & Order, Ugly Betty and several more.
THE GRAND BROTHERS co-wrote and co-produced the BranVan3000 international single "Astounded" and they co-produced the whole "Discosis" album. As producers, they are credited for more than one million album sales worldwide, eight Top 10 hits on the national charts in Canada and two chart positions in European/world charts. Their contribution as arrangers, producers, musicians and mixers for Pascale Picard's debut album "Me, Myself and Us", resulted in a Juno Award nomination with the song 'Gate 22' becoming an international hit.
Together, Patiently Awaiting the Meteorite's sonic signature is modern, yet also evokes a vintage vibe. Their diverse influences, from the 60's to cutting edge 2018, have helped shape and craft the songs and the sound of the band. Comparisons to Bon Iver, Pink Floyd, Beck and the psychedelic and progressive bands of the 70's are only some of the references cited by music listeners who have since become ardent fans.
Cyrus Rhodes