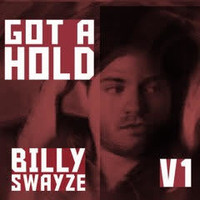 Billy Swayze goes for a passionate sound with the powerful anthem of "Got A Hold". The song deserves to be absolutely blasted for the track simply stuns. Vocals have a fiery quality to them, as the lyrics embrace an extreme desire of sort, a true love and care for another. Instrumentally varied, Billy Swayze nicely incorporates elements of arena rock, electro, and dance into something that feels so fully realized. A wide variety of color comes into the mix, from the lush synthesizers to the physicality of the beat. Inclusion of the choir adds to the potency of the piece, one that celebrates a sense of community.
Stream: http://www.billyswayzemusic.com/#song-29312611-got-a-hold-v1
Vocals introduce the piece. A giddiness underlies the whole thing and barely a moment is wasted before the bombastic beat comes into the mix. Growing in size and scope, the buildup feels rather joyous, with the way the rhythms rush through. The way that things come in and out of focus feels particularly wonderful, as Billy Swayze manages to incorporate a little bit of intimacy into the mix. For the latter half of the track Billy Swayze completely lets loose, as the whole track swirls about in a majestic symphonic sound. Beats hit particularly hard while the EDM like energy helps to emphasize the sheer happiness that loving someone can truly bring.
http://www.billyswayzemusic.com
With "Got A Hold" Billy Swayze sculpts a perfect piece of pop, one full of heartfelt emotion and the utmost of pure joy.
Billy is represented by CSG Music (label) & produced by Jeff Robert and Murv Douglas.