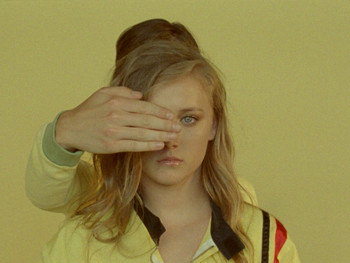 Hot on the heels of her Valentine's Day release of 'SUCKA', Nakita drops the colourful new video for the tune, directed by Sam Kristofski, the genius visualiser behind videos for Pond, Opossum, The Phoenix Foundation, Bic Runga and Fazerdaze. Shot on a variety of retro cameras and analogue film formats, the SUCKA video is a hypnotic, retro loop that evokes the likes of Wes Anderson with its vintage vibe and paraphernalia.
Co-written with Matthew Young and Grammy-nominated producer Leroy Clampitt (Justin Bieber), SUCKA is an anti-love song that sees the 18-year old putting herself in the shoes of a friend stuck in an unhealthy infatuation.
"It's a spin on the sugary-sweet love tune" she explains, "It's about the aching push and pull addiction of returning to someone who is toxic and controlling. The hardest part is the fact you know that you're being absolutely played, but because of their familiarity and charm, you keep locked in for more.
"For a season, you're stuck thinking his bad parts aren't 'that bad' and his mistakes are just something else to overlook and your tears are just weakness. It's all part of this 'love', right? No relationship is 'perfect'.