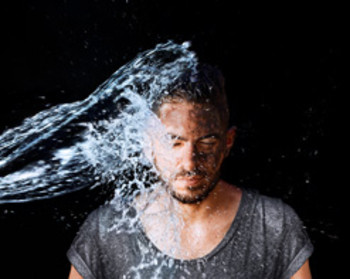 REMZ is a groundbreaking Peruvian indie-pop artist on a mission. After two years of hard work, his new single "Where You Belong" has landed him a contract with major international telecommunications conglomerate Movistar as their principal song for one year. Previous artists of the same accomplishment include Neon Trees and The Killer, but officially REMZ is the very first Peruvian artist to ever be featured on such a scale, he is taking the opportunity to inspire others to follow their dreams and set the right example for the youth of today.
REMZ is a project that was created in 2015 by Remy Sotomayor Mardini in the capital city of Lima, Peru. He recently scouted current band members, Josué Ramos, Daniel Flores, Mariana Quiróz, and Diego Ramos to bring their flavors to the group. In such a short amount of time, it's astonishing how this group has become a magnet for creative connections around the globe. The magnitude of energy is showcased by collaborations and songwriting credits for international artists as well as getting the most recent singles mixed and mastered by engineers who've worked with some of Remy's biggest inspirations like The Killers, David Bowie and Imagine Dragons.
"Where You Belong" is an indie-pop smash. A thought-provoking yet familiar guitar patiently creates the calm before the storm, until the wave crashes in with a commanding synth, taking the melody to shore as the 80's-influenced drum samples groove into the mix, making standing still a physical impossibility. The music video produced by Bismarck Rojas, depicts an elderly man, clearly on his last legs. He is so low in life that he is found, literally on the floor, by a young boy. His shock is palpable when he realizes the young boy is himself from another period of his life. They're joined shortly after by the young adult version of himself from his years as a soldier.