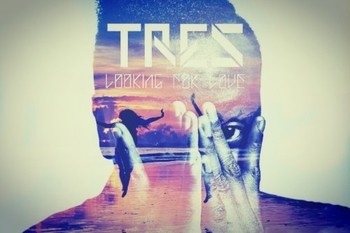 Tres is a London based artist from Congo and is currently building momentum with his new single 'Looking for Love'. With an infectious melody, pulsating rhythm and a mesmerizing melody this is a song that hits that groove, locks you in and never lets you go. The accompanying video, shot in East London, perfectly captures the vibe and colourful optimism of the song.
'Looking for Love' was debuted on Valentine's Day and with its infectious synth melody, heart-warming lyrics and vibrant vocals this is an essential Valentines playlist addition. The production is warm and euphoric with percussion that sets the perfect tempo, making this track dance floor ready and billboard chart ready.
In 2009 Tres performed for Price William and was subsequently invited to perform again at Clarence House, this opportunity brought the artist into the spotlight where he landed appearances on The Nelson's Show, Sky News, The Morning. Tres was nominated for Best Male UK based Afro/Caribbean Act of 2010 at the BEFFTA Awards and has also supported The Black Keys.