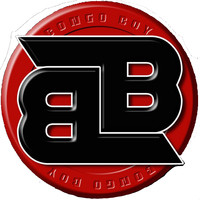 Studeo goes for a soaring sort of country rock with the rollicking "This Time". Rather beautiful, the lovely sound positively shimmers. Lyrics emphasize a true sense of determination.
With a commanding post-punk sort of presence, Shadow of Whale's "Runaway" goes for a raw gritty style. Everything feels stripped down to the absolute essentials as they neatly merge electronica and rock into a coherent whole. Full of a fiery passion the song's groove feels outright infectious.
A timeless, classic rock quality informs the muscular "Light Is A Wave" showing off Joey Evans' intricate arrangement. Vocals soar above it all as everything comes together in a fantastic stream of consciousness style.
Driving rhythms propel the Doug Macdonald Band's "Open Window" forward. Rushing through in a fantastic blur of colors, the song powers through with a sense of urgency. Within this incredible speed the Doug Macdonald Band chooses a dreamy quality to inform the piece.
"Hips, Lips & Eyes" shows off the storytelling abilities of Maryann. Playful to its very core, Maryann goes for a psychedelic pop approach. With a languid groove and joyous horns, the whole thing goes for a childlike sense of wonder.
Thoughtful flows emerge out of Conceptz's "Backwards". Samples intermingle to give the whole song an ornate quality. Lyrics focus on the idea of overcoming any obstacle as the storytelling emphasizes rising above.
Majestic with a stately aura, Arisen From Nothing goes for an all-encompassing sound with the powerful "Chaos". Riffs are incredibly heavy powering through with a true sense of urgency. From the crazed percussion to the dominating vocals, it all becomes so massive in scope.
Site: http://www.bongoboytv.com/
By BeachSloth