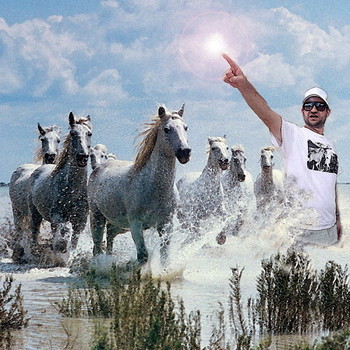 Way back in 2009, Vulture Whale came into the spotlight of the indie rock scene with their music video for their single, "Sugar." Now, Vulture Whale's frontman Wes McDonald is back with his eclectic new project and alter-ego, Terry Ohms. With his new "Ghost" video, he is able to showcase just how far he has traveled on the winding road that is his career.
Terry Ohms started as a side project to Vulture Whale, who were early leaders in the burgeoning Birmingham, Alabama underground scene. With a new wave of creativity crashing within him, McDonald put forth his first solo effort: Terry Ohms Plays Wes McDonald. Cleverly using his alter-ego as a character in his musical legacy, Wes McDonald instantly became Terry Ohms. Ohms would go on to release two records over the next few years: Terry Ohms Gets Emotional EP and Terry Ohms – What Do You Mean, What Do I Mean?
"Ghost" is the first single off Ohms' wonderfully crafted new EP, A Lot More Than Enough, due October 13th, 2017. The otherworldly "Ghost" clip shows Ohms dancing freely with a bike helmet on (safety first!) while the world around him spins wildly. As the song progresses, it seems Ohms is battling the world around him, all while losing himself in the track. Oh yeah, and the whole video is in negative coloration, adding a super trippy vibe to the project.