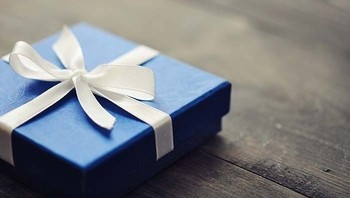 There's no doubt that the idea of giving a birthday gift has gone through significant changes through the centuries. There have always been specific influences on gift choices, depending on what people are interested in at the time, what society dictates is "important" and "exciting", and what technology makes available. But the general idea behind buying a gift that will be appreciated has not really changed.
You should always begin with the idea that the recipient should be the most important factor in the gift-choosing process. Many people make the mistake of buying an item that appeals to their own tastes. While this can work to your advantage in some situations, it's generally a good idea to keep the real interests of the individual firmly in mind.
The best way to accomplish this is by using Groupon, a "vast mobile and online marketplace" offering you the opportunity to save on thousands of things to buy, at significant savings.
Every Individual Is Unique
As you uncover the many opportunities for outstanding gifts on Groupon, always remember that every individual is unique, even if they're almost a copy of you yourself. This is easier with some individuals and more difficult for others, naturally. For example, if your brother is not one to dress formally or even one to wear a name-brand jacket, you shouldn't make that purchase just because you think that he would look "good" or "better" by wearing it.
One great advantage that you have today, especially when the goal is getting a better birthday gift, is having the option of giving the individual an experience. Groupon does this remarkably well, with travel and dining experiences in locations around the world.
While you can certainly stay with the more traditional birthday gifts such as jewellery, a watch, or cologne, you might truly open his or her eyes when you present him or her with a voucher for two nights in Amsterdam or an evening meal at one of the trendiest restaurants around.
If you're shopping for a man, you can choose a desirable pair of sunglasses that he'll be more than happy to wear or you can present him with a voucher that will get him started on one of his life's dreams – scuba diving. When buying for your wife, your girlfriend, or your mother or sister, the options are equally exciting. Present her with a day at the spa or an evening on the town, depending on her personal tastes.
Save Money, Conveniently
You benefit from the online convenience of buying products and services for yourself, of course. That's a standard way of shopping. But when you visit Groupon, you're on a website with pages dedicated to gifts for all occasions. Browse to your heart's content, select, order, and pay, all without travelling to the shopping mall or the travel agent. In doing so, you not only have a massive selection to choose from but you will save money as well.
Presenting just the right "thing" at the right moment is an experience that you'll both remember for a long time. This is especially true if you've been able to select from unique, often one-of-a-kind, items or experiences.