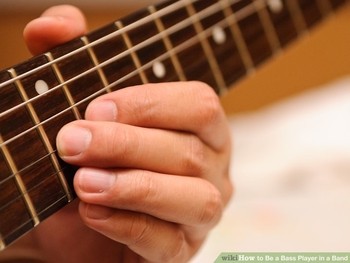 In many ways, it's never been a better time to be a musician. Indeed, more and more artists aren't necessarily seeking a mainstream record label, either, but going it alone. This move has in no small part been prompted by the music industry's decision to go from downloading capabilities on iTunes to streaming over Spotify, whereby making it far more difficult for indie artists to make money enough from their work without having to have over tens of thousands of views or actual fans. It is possible to avoid this cycle of the system, but not everyone wants to take their chances on Kickstarter. However, with a few key tweaks to marketing techniques, music making and selling in a digital media age need not be a profit drain or non-return.
Out with Social Media; a Return to Email Marketing
A study found 77% consumers prefer to receive marketing emails they've signed up for or permitted, rather than being bombarded by cookie enabled pop-up advertising trying to lure them in through search history data. With around 91% of your followers using their email every day, the math is very simple. So too acquiring the email addresses of your potential listeners. Rather than making one of your songs available for download over SoundCloud, ask for their information so as to send it to them directly instead. If you're unsure as to how to facilitate this online, look into software such as ReverbNation, DropTrack, or FanBridge. Further, when you're using an email basis in your marketing, all data that you send out remains fully in your ownership. This legal foundation helps in the hypothetical event of a cyber-attack and will help negate the need for investigation against piracy or digital image forensics. This is particularly true if you've worked hard at establishing a presence online, notably with YouTube video for your songs, or even art for an album cover design not necessarily in tangible, offline existence.
Smart Technology and Music Videos Today
Speaking of YouTube, it is the second largest search engine in the world, so if your work isn't available on this platform you aren't marketing your material to its full potential. Furthermore, although it is nearly impossible not to be these days, make sure your music is fully functional on all platforms – whether that be computer, mobile, or tablet. Following the email marketing route is a wise business choice, but with 45% or more of potential listeners using Smartphones to check their emails, it pays to develop out your newsletters and optimize media and applicable links properly. If wrongly rendered for mobile viewing, 65% of your consumers will unsubscribe.
Multiple Streams
If, however, email marketing doesn't quite fit the brand of music you're selling or the way you want it to be experience or accessed, then the seeming financial and numerical hindrances to streaming can be overcome by spreading your material over several different streams, thereby tapping into the widest audience possible. To this end, in addition to Spotify there are of course Google Play, Pandora, Deezer, and Slacker Radio.