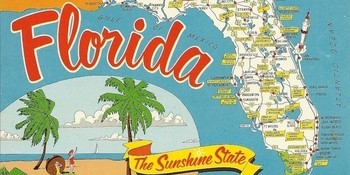 Have you gotten a traffic ticket in Florida? If so, you are now part of the thousands who suffer this fate each year.
Traffic fines are higher than ever. So, you are probably wondering what should be your next step, pay the ticket or attend FL traffic school first? Read on to find out which option might prove best in your situation.
Pay the Ticket First
You might want to go ahead and pay the fine as soon as possible. Out-of-state motorists usually take this option. They are most likely unable to attend a Florida defensive driving school anyway.
Residents wary of missing a traffic court deadline often choose to pay now rather than later, too. They may want to avoid any additional penalties assessed for delinquency.
For assorted reasons, some motorists are concerned about not passing the driving course. Though most schools work hard to ensure the success of each student, a few must retake the course again to graduate. If you have chosen to wait and do not pass initially, you could be at-risk of missing a traffic court deadline, which can wind you in deeper trouble. Paying the ticket early may be better in this situation.
And finally, perhaps you want to get on with your life, putting the traffic ticked behind you. If so, pay right away and forget about it.
Pay After Completing Driving School
Most violators would rather pay their tickets after completing a driving course. The primary reason for doing so is in the hope that the ticket will be dismissed. The court could decide that your performance in driving school warrants dropping the charges. Unfortunately, if you have paid the ticket beforehand, the state will not provide reimbursement.
Even if the judge does not dismiss the ticket, the court could reduce the penalties. The fine could be wiped away or the infraction changed to a lesser offense.
Last, but not least, those charged with serious road offenses may want to use FL traffic school as further evidence of their contrition during the court hearing.
Always remember that you have thirty days to enroll and notify the court if ticketed for certain traffic infractions, including causing someone to be hospitalized, passing a bus in a school zone and road racing.
Another Driving School Benefit
Along with the above benefits, you receive a mandatory auto insurance discount for attending driving school if you have not received a traffic infraction.
How to Attend
Some people make the mistake of paying the ticket first, believing they will never find time for driving school classes. In reality, it is easier than ever to complete driver safety education.
You can now take online traffic school Florida classes from home. Just check with your chosen institution to ensure course material compatibility with your computer or mobile operating system.
Fines and Penalties
Each Florida county has its own formula to decide how much to assess errant motorists. Along with the monetary fines, you accumulate license points. Passing a certified driving program can reduce these points.
•12 points in a year results in a 30-day license suspension.
•18 points in 18 months results in a 3-month license suspension.
•24 points over three years results in a 1-year license suspension.
Points add up quickly, starting at three for most moving violations and going up to six for leaving the scene of a crash.
Make Your Decision
Now that you have more information you can make the appropriate decision to pay the fine now or wait until after finishing a certified FL traffic school.