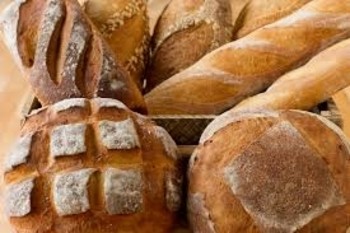 Do you bake as a hobby but you're thinking of becoming a professional baker? Well, if your answer is a resounding 'yes', then this is certainly the right place for you. Like any career path that you choose, there must be a driving force that keeps you committed lest you fall along the path when things get rough. For this reason, if you are considering being a baker, then it is important for you to take time to find out if you truly have what it takes to start this journey. Be sure to ask yourself the following questions in order to evaluate yourself in this area.
1. Do you enjoy creative projects and hands-on activities?
If you were that child who always loved shaping and molding play dough, then it's quite possible that your creative roots can be well-utilized in a job as a baker. Most bakers tend to be highly creative with unique personalities that resonate in their work. Whether you're working on a wedding cake or a specialty dessert for a function, a love for creativity will serve you well in your occupation as a baker.
2. Are you prepared to invest time and effort in a baking course?
Most hobby bakers tend to learn by apprenticeship and cooking channels or books. However, in order to build a career in baking, then you'll definitely need to have the necessary skills and training required to do your job well. Baking courses will not only improve your skills and abilities in the kitchen, but they will also expose you to the various ways to handle clients, perform marketing and create a portfolio among other vital skills that are necessary for success.
3. Are you a perfectionist with keen attention to detail?
The devil is in the details; this statement definitely reigns true in the baking industry. From passing health inspections to executing intricate designs, and nailing precise measurements, baking demands a keen eye that pays close attention to each and every detail for a perfect finish. So if you ever find yourself laboring for hours to make sure everything turns out 'just right', then there's a high possibility that you'll do well as a baker. Paying attention to details also involves being a good listener to ensure that you provide excellent results that perfectly reflect your clients' individual needs.
4. Are you reliable and dependable?
Being a baker demands various character qualities besides culinary skills. Dependability and integrity are listed among the top 5 features of a baker mainly because handling clients' orders places a huge load of responsibility on you to deliver as promised. This is especially true for budding bakers who are still looking to expand their client base. One of the most effective marketing tools is word-of-mouth advertising. Desirable qualities such as dependability and integrity will ensure that your name speaks for itself even when you're not around to personally market your skills. So besides great skills in the kitchen, ensure that you possess the necessary interpersonal skills to ensure long-term success in the baking industry.