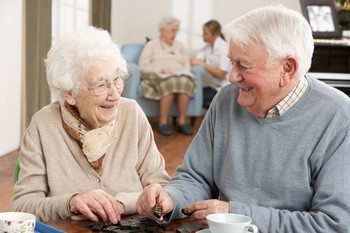 You want your loved ones to be in the best retirement home. However, finding one can be stressful if you don't know what you're doing. It's not for a lack of options. Assisted living facilities are numerous. The challenge lies in identifying one that fits the needs of your loved ones. In this article are tips to help you choose the most suitable assisted living home.
Make sure the level of care offered at the facility matches the needs of your loved one
Assisted living homes offer varying levels of care. Seniors who require round-the-clock nursing care do well at top-level skilled nursing facilities. Such facilities provide the seniors with a separate room where they may or may not have a roommate.
The next level just below skilled nursing is assisted living. This level is suitable for seniors who are able to perform a number of tasks themselves but require assistance with daily tasks such as taking medication, bathing, cooking, etc. They usually get a private apartment or room where meals are brought to them and a staff member checks in on them daily.
Independent living is the last level. Here, seniors are able to carry out all the main daily tasks. However, they're still interested in having some activities, such as cooking and cleaning, done for them. In this case, the seniors are usually provided with their own condo or apartment.
Make sure the facility adheres to rules and regulations set for assisted living homes
Among the main considerations to make when looking for the best assisted living facility are safety and quality of care provided. It is therefore imperative that you confirm that the facility complies with the Nursing Home Act rules and regulations. Use www.medicare.gov as a reference.
Get all the important information you need by contacting the Better Business Bureau and assisted living in Eastern Wisconsin licensing agency.
Make sure that the facility has an up-to-date license. Find out whether its license has ever been withdrawn and if so, the reason behind it. You also want to determine how long the facility has been in operation and where possible, the state of the facility's finances.
Schedule an in-person visit to the facility
After consulting the Wisconsin State licensing agency and the Better Business Bureau, you will have narrowed down your options to a handful of potential assisted living homes you might want for your loved one. The next step is to visit each of those facilities in person and have conversations with the managers, staff members and even some of the residents.
While at the premises, take a look around. Find out what room your loved one will be in, and check whether it matches the level of care needed and if it's clean and well maintained. You want to be sure that there is adequate space for recreational activities such as games, gardening, etc.
Only by making such an in-person visit can you know with certainty the level and quality of care that the assisted living facility will provide your loved one with.