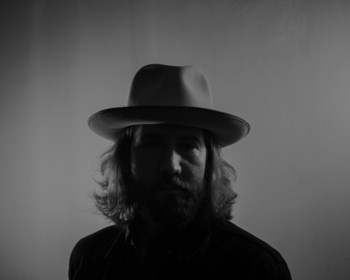 Birmingham, AL-based Americana/folk singer-songwriter Joel Madison Blount is set to release his new album, Our New Moon, on September 29, 2017. Merging the influence of Southern literary authors with a musical response to the rhythm and melody of life, Blount writes songs about the human experience, meant to offer hope and inspire the listener. The songs appearing on Our New Moon were written in response to the birth of Blount's first child and represent a new beginning for his growing family, and a new phase of life for Blount and his artistic career.
"A new moon marks the start of the first phase of Earth's moon during the course of the lunar cycle," says Blount, "and it also alludes to the mystery surrounding what we will encounter on our journey ahead, as neither are visible from our perspective." Themes on the album wind their way through a time of sorrow and brokenness, but ultimately lead the listener to witness redemption and an outpouring of grace. "This is a record in favor of the quiet life," Blount says about his forthcoming album, "best savored while winding down in the peace and calm of the evening."
https://www.joelmadisonblount.com/
The bio says you were inspired to write this song after learning you would become a father. What was it about that news that you wanted to capture in this song?
I initially wanted to pass a few important life lessons on to my son, but changed course and focused more on the message of "I'll always be here for you." I wanted him to have something from me to serve as a reminder that I love him. I didn't plan to share the song widely, it was really more of a personal project, but I played it at a few shows and people seemed to really connect with it. "Arms Open Wide" ended up setting the tone for many of the other songs I wrote for the album.
Now that you are a father, do you think this song has more resonance or perhaps the message hits you on different levels? Why or why not?
I think it does. Every once in a while, when I feel like I'm totally bombing it as a father, my son will come over and give me a hug or tell me he loves me. It's so reassuring to know that he cares about me and doesn't think I'm a total failure. He's now voluntarily sharing the same love and affection with me that I want to give to him. He's also taught me more about myself over the past few years than all the lessons I had hoped to communicate to him about life when I started writing the song. So, the song ended up leading to a teaching moment – just more for me than for him.
Becoming a parent changes everything. What do you hope this song and its lyrics say to other parents out there?
Everything has definitely changed for me since becoming a father. I've struggled to adapt as a parent – it's definitely not my natural gifting. My flaws have been exposed and amplified. I really don't want to screw this up for the sake of my kids, but more than likely, I will. That's just part of it, right? Every parent struggles and fails, but (most of the time) they love their kids more than themselves, and their kids know they are loved. That's what I hope is communicated through the song – that no matter what happens along the way, I love you.
Who did this video for you?
My friend Jordan Mahy made the video. I asked him to create an engaging visual landscape to help bring the song to life, and I think he did a fantastic job.
There is a child shown throughout the video. Is that your son?
Yes – that was one of Jordan's ideas. He wanted to incorporate some personal clips throughout the video so it felt a bit like a family scrapbook. I love how it turned out, and I hope viewers will connect with the central message of the song.
In addition to the footage of your son, the video focuses mainly on an aerial view of vast forest, superimposed with images of scuba diving. There are all kinds of symbolism inherent in both of those things — the vastness of the forest could stand for a global mentality regarding parents and children everywhere or could symbolize the scope of parenthood for the individual, while the scuba diving could stand for jumping in and learning to swim when parenting a first child. What did you hope this clip would convey to viewers?
Those are all great insights. I love the open view overlooking the forest. For me, it's a good reminder to step back from the stress and anxiety brought on by life, breathe deeply, and take in the beauty of our world. I have a tendency to let anxiety take over my thoughts, and I've definitely missed seeing the forest for the trees many times over the past few years. I hope my kids will make the most of the time they have in life – get out of their comfort zones, explore, take chances, and not be afraid of failing. There is so much beauty in our world, but you can't truly experience it without stepping out there, getting your hands dirty, and learning from your mistakes.
Photo Credit: Jared Ragland