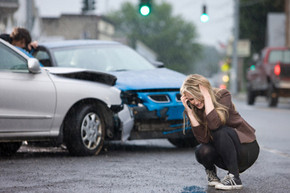 The recent car accident statistics on American roads make for a sad reading. The National Safety Council (NSC) says that around 38,000 people died on the roads in 2015 while 4.4 million were injured in the same year. This is the largest increase in traffic deaths over the last 50 years.
Auto accidents not only lead to casualties but also leave a long trail of broken families. Injuries emanating from car accidents can be devastating and most victims are left with disabilities. While an accident happens in a flash, the repercussions are felt for the rest of your life.
Leveraging Legal Expertise
If you are involved in an auto car accident, it is important to immediately contact an established car accident lawyer. If a loved one has been injured in such an accident and they are incapacitated, it is important to contact a lawyer on their behalf in order to fight for justice. An experienced attorney helps to file for damages if the other party is found negligent.
While some cases might seem straightforward, you need to appreciate that auto accident law is convoluted and the insurance company might end up not paying you enough. With a lawyer by your side, you have the expertise and resources needed to fight against the insurance company to guarantee the best settlement.
A car accident lawyer will fight in your corner and get you adequate compensation based on keen evaluation of the case. In fact, the best attorney uses the no-win-no-fee payment structure where no payment is required to file and pursue your case. Through their best efforts and your collaboration, these legal experts will tie up all the strands of evidence to build a solid case.
Whatever type of injury you have suffered, an experienced auto accident attorney can file for different damages including pain and suffering, loss of wages, and medical expenses among others. Your lawyer understands the justice system and will work hard to prove that your life has been devastated by this accident.
Finding the Right Car Accident Lawyer
Now that you appreciate the crucial role your lawyer plays in an auto accident personal injury case, it is imperative to find the right legal expert to represent you. Here are some ideas to help you make the right choice:
• Look for referrals: Talk to any other person who has been through your situation and ask for a recommendation.
• Check online reviews: Check your local BBB and read online reviews and testimonials to evaluate the kind of services a particular law firm provides.
• Experience and specialization: Find an attorney with a strong success record handling personal injury cases involving car accidents. An established lawyer has enough resources to handle any type of case.
• Credentials: Check the lawyer's training, registration and membership in State and National Trial Lawyer Groups.
• Communication: Find a lawyer who is amicable to work with. A good lawyer creates rapport at early stages and communicates regularly to update you on the case.
You need not suffer any more due to a personal injury originating form a recent car accident. Talk to an experienced attorney to ensure justice is done.
Author Bio: Dinah Lee is a New York based car accident lawyer, writer and mentor. She has handled many auto accident cases and shares her experiences through her blogs. Dinah is also an avid swimmer.