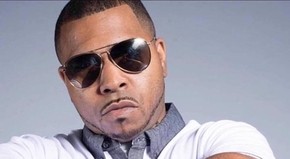 So here we are from icy & cold New England. Looks like we have a foot of snow coming so I wanted to post this interview with my boy Phelo the Great today as I may be snowed in tomorrow. Phelo the Great is an emcee out of Nashville, TN and he is set to make 2017 a year to remember. Before we get to that lets do some music news. Brickshore Media, Inc. is pleased to announce the addition of Hope Nation Radio to its roster. This online station, which is dedicated to childhood cancer, is joining forces with Brickshore Media as they are gearing up for several prominent music events this year in the Nashville community. This station is joined alongside other Brickshore Media clients including Grammy-nominated hit singer/songwriter Brady Seals (Little Texas), Music City Pickers LIVE, Renegade Radio Nashville, Tony McKee, among others – http://www.hopeiseverything.org. In other news, Global music and entertainment platform TIDAL and Sprint announced an unprecedented partnership that will soon give Sprint's 45 million retail customers unlimited access to exclusive artist content not available anywhere else. TIDAL and its artists will make exclusive content that will only be available to current and new Sprint customers. As part of the partnership, Sprint will acquire 33 percent of TIDAL. So now lets get to my guest today, Phelo The Great. Just having that alias means you better have the music & confidence to back it up. Join us today as we talk all about haters, being labeled "The Great", growing up in the hood, and so much more!
Stoli: Where are we talking from today and how is 2017 so far?
Nashville, Tennessee and 2017 has been off to a great start. I have been busy working on a new album as well as shooting the Web series Moverz615.
Stoli: At what age did you get the alias – Phelo The Great – and how does that define you as an emcee?
I was about 16 when I got the name Phelo from a teammate playing high school football in Memphis Tennessee. The name Phelo defines me as an emcee because it's original and I am an original emcee that prides myself on making real music.
Stoli: When did you realize that you wanted to see music as a career and not a hobby?
I realized in 2014 I wanted to make music a career and not a hobby. My daughter Londyn was born in March of 2014. I was working a job at the time when I looked at my daughter and asked myself if you got fired today how will I provide for my daughter? At that moment I made a decision to start pursuing music as a career.
Stoli: Coming up have you dealt with haters, and how do you deal with them and keep it moving?
Funny you ask when it comes to haters yes I have encountered my fair share of haters and knowing that the haters are always watching haters motivate and inspire me to do my best and give them something spectacular to watch and listen to.
Stoli: If you could work with 1 artist/band not in hip hop, who and why?
If I could work with an artist or band not in hip hop I would love to work with Bruno Mars because I really enjoy the sound of real instruments. The sound of a live band just allows you to actually feel the music deep down in your soul. I enjoy what he does and a fan!
Stoli: Offer us some insight into how you choose a beat and construct a song & hook to it?
Well I have a team of producers who make beats like I write rhymes. I listen to a track and the vibrations of the track tell me what to say. I must feel a track in order for my best work can be produced. When comes to the creation of the hook I just verbally brainstorm until I find the right words that stick you'll know cause you will feel it.
Stoli: Being that you are from Nashville, what other Nashville, TN emcee do you admire & respect?
I am actually from Memphis, Tennessee. I currently reside in Nashville and have been in the Ville for 6 years. Admire is such a strong word but I do respect an artist by the name of Deuce. Deuce has a message in his music I support wholeheartedly Loyalty!
stoli: I was moved by your video "Life Goes On." Is this based on a real romance and who are the gorgeous women in the video?
Yes it is based on a true romance that I experienced in the past. The young ladies are Pretti Passion and Mind of Stylez.
Stoli: How would you say that growing up in the hood helped make you as a man and emcee today?
Growing up in the hood has brought real stories to my music as well as validation. I am an emcee with versatility because of my hood upbringing. I am also able to paint a vivid picture for people to imagine if they are familiar with hood living.
Stoli: What is coming up for Phelo The Great and where you @ online?
I have a new album coming out in 2017 as well as Season 2 of the Moverz615 Web series. My music can be found on ITunes and Spotify. I can be found on all social media outlets as phelothegreat.
Thanks for taken the time to interview me good luck and God bless!