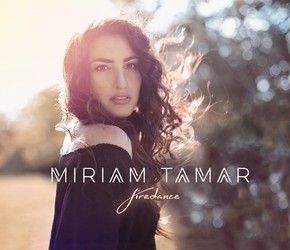 Part love song and part fearless rallying cry, Miriam Tamar's debut single, "Firedance," is a captivating preview of the singer/songwriter's new EP of the same name, available on February 10th. With lyrics that tell the story of her own artistic and humanitarian metamorphosis, Miriam assembles driving African percussion atop electronic beats to create a musical melting pot that entices the ears as much as the soul.
https://itunes.apple.com/album/id1201368638?ls=1&app=itunes
In "Firedance," global rhythms meld with the dance, electronic, R&B and folk sounds that built the foundation of Tamar's musical style. Beginning at the New England Conservatory of Music, she later developed her vocal range while earning a degree in Peace and Justice Studies at Tufts University in Boston. But it wasn't until Miriam moved to Uganda for five years – developing peace education curriculum for post-conflict children to help rebuild their lives – that Miriam found her muse. While in East Africa, Miriam embraced the music and culture of her newfound home, determined to remind people of the vibrant culture beyond our borders when she returned stateside.