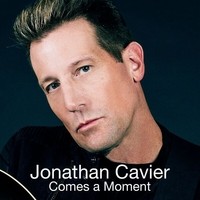 The latest single from Jonathan Cavier's album Premier, "Comes a Moment", delivers another musically and lyrically satisfying platter for listeners. His compositional slant, as a songwriter, leans towards layered tracks heavy on dynamics while never sacrificing melody The lyrical sophistication he shows off on songs like this is easy to underestimate – it might be easy to dismiss the lyrics as some quasi-anthemic, but a closer listen informs discerning listeners that there's far greater depths to these songs than their titles and a cursory first inspection might imply. "Comes a Moment" has everything necessary to satisfy a wide audience without ever reaching too far to make listener's happy. The production, likewise, frames Cavier's efforts in the best possible light without ever conjuring the sort of clichés and formulas we might otherwise associate with this sort of music.
FACEBOOK: https://www.facebook.com/JonathanCavierMusic/
The lyrics are particularly affecting. Cavier is never pretentious, but he definitely has a message to deliver, and never wastes listeners' time with extraneous musical nonsense. The steady build of a song "Comes a Moment" sets the bar high for any performer – eventually, the musical artist has to deliver and Cavier does big time here. The song's positive message doesn't play like cobbled together clichés thanks to Cavier's often nuanced and impassioned delivery, but this is a singer with technique and he knows never to overkill it. Divorced from its position as the lead track to his album Premier, the song still comes across with the same urgency and spirit that it exhibits in that context, but Cavier doesn't accomplish this via some amped up tempo or musical histrionics. Instead, the mid-tempo movement of this song derives its urgency from the lyrical message alone.
The construction undoubtedly helps. The artistry displayed here, bookending the main body of the song with strictly vocal and acoustic guitar passages, gives the track an overarching unity that listeners and songwriters often take for granted. Despite the obvious design, "Comes a Moment" never feels overly plotted out or unnatural. Cavier and his accompanying musicians achieve an appealing "live" and spontaneous effect with this song that makes it sound like it could have been written only minutes before its recording. Everyone is on point, everyone plays and sings like they have something truly meaningful to say. The song has a running time of just under four minutes and this gives Cavier and his band plenty of time to make a substantive artistic statement with patience and consideration for every important detail.
Cavier's journey to stardom has been a long, winding process, but "Comes a Moment" and Premier, the album that features it, seems like a culmination of sorts. It's also a new dawn. He's hit on a winning and highly personal approach that balances listeners between pop and rock music with a remarkably steady hand. Moreover, the quality of "Comes a Moment" illustrates that Cavier has an unerring instinct for selecting the right musicians to aid him in realizing his vision for the song.
SOUNDCLOUD: https://soundcloud.com/jonathancaviermusic/comes-a-moment
Jason Hillenburg