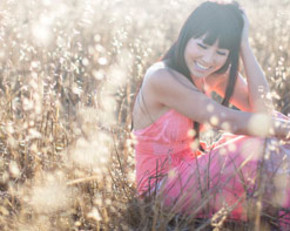 Natalise is an unexpected talent in the music industry. She began her musical journey at a young age and has taken a variety of adventurous paths to find herself where she is today. Piano at three, dance at seven, church choir at eight all led her to the renowned San Francisco Conservatory of Music where she became an accomplished classically trained pianist and vocalist.
http://www.nataliseandthesunsetrun.com/
While her classical background ​informed her understanding of music, ​Natalise found ​true ​solace in writing songs on the piano​, inspired by her own experiences in love and heartache.​ ​These acoustic songs are the ​genesis for her formation ​of​​​ Natalise + The Sunset Run. Inspired by artists like Coldplay​, ​One Republic,​ Adele, and John Legend,​ she has been creating modernly heartfelt music that has landed on networks like MTV, VH1, Oxygen, and The WB/CW, as well as performing at venues like the ​Warriors' Stadium (The Arena at Oakland), ​Viper Room, House of Blues, and colleges across the country​, including her alma mater Stanford University, from which she graduated in three years in order to go on tour promoting her first radio release.​
Her newest release, Glimpses of the Sun, is a gorgeous collection of songs that radiate a magnetic softness. Natalise's approach is one of minimalist beauty that lets the music breathe, and showcases her dynamic musical talents for the world to see. Her new single, "The Lucky Ones," is the first offering from the album and one well worth the investment.