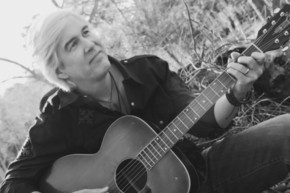 So here we are, 2017 and it feels so good. I really am feeling good about this year and am excited for all the music we have coming. Today we are kicking off the new year with a good ol' country band, Russ Still and The Moonshiners. They have much to talk about but before that lets do some music news. Leading figures from across the live music industry called for a change in gig venue licensing to make it easier to stage events and help the industry thrive. They want an amendment to the law which would ensure cultural benefits to the community are considered by local authorities when they make decisions about the award of music licences. In other news, TuneGO Inc., a multi-platform music discovery network that connects independent artists with the music industry, announced today that it has closed its Series A financing, totaling more than $3.6 million. Falcon Capital, a strategic advisor on the transaction, was instrumental in the closing of the Series A. "Our investors understand the real value that TuneGO provides to the independent artist and to the music industry," said John Kohl, co-founder and CEO, TuneGO. "And this funding will be used to rapidly expand the TuneGO user base, advance the technology platform that adds value to our target markets, and increase our overall infrastructure and reach within the music industry" – https://www.tunego.com. Now lets have some moonshine with Russ Still and The Moonshiners. Russ and the band have an album out now 'Still Cookin' and I really like it. The band consists of front man Russ Still (vocals, guitar, keyboards), Ben Still (guitar), Cam Still (keys), Chris Hinson (guitar), Ed Usher (bass, vocals) and Kevin Pinson (drums). Lets get to it before my buzz overwhelms me and talk about the new album, streaming albums on Spotify, country music's mass appeal, and so much more!
Stoli: Where are we talking from today and what are your plans for Christmas & New Years?
RS: I'm at home in Atlanta. As far as I know I'll be spending Christmas at home with the family. With my crew you never know. I keep a bag packed just in case. I've got a gig NYE with a local band I sit in with from time to time. It'll be a ton of fun.
Stoli: Looking to 2017 what are two music based goals and how will you achieve that?
RS: We're expanding regionally. The last couple of years we've stayed close to home. We're hoping to get out on the road a bit. That includes some festivals appearances. We're also hoping to get a good start on a new record. Those things tend to drag on longer than I expect, but that's the goal. We'll achieve both of those and more by continuing to work hard doing what we love!
Stoli: Offer us a brief history how you came to be as a band and how did you select the name – Russ Still and The Moonshiners?
RS: I've been playing in bands since I was 15. Mostly cover bands. Ten years ago, I started writing seriously. I was cutting demos in Nashville and released a couple of records. I had a call to play a show and couldn't because I didn't have a band together. That was the main impetus. If I was writing and releasing records I needed a band to play the songs. We've had some personnel changes over the past few years, but have the right bunch of folks now. Great players and really nice people.
The Moonshiner name came from a combination of my last name (it's real) and the fact that we play country. Thinking about a "still", The Moonshiners seemed like a natural fit. Plus, we've got some outlaw blood in us.
Stoli: How much time per week can you devote to the band and do you also have work/school/family?
RS: I'm always working on the band – don't tell my boss! It's a lot of work writing, promoting, recording and practicing. I'm working hard on guitar – my second instrument – and a lot of time is devoted to that these days – too much according to my wife. I work full time – well….sort of. I show up full time. What I spend time doing at my desk includes a lot of musical/band activities. Again, don't tell my boss! I also have a family. My wife, Cam, and son, Ben, play in the band (keys and guitar/vocals) so it's nice to spend time with them in that setting. I've also got 4 step children. 15-21. They've got busy lives, but it is a balancing act to keep it all in perspective. My wife is good about letting me know when I'm running too far off the center line.
Stoli: At what point did you realize that you had created your own niche sound and how did you know it was right?
RS: I don't know that I've completely found my sound yet. It's developing. If you listen to White Lightnin' (2014) it's more country. The latest record, Still Cookin' (2016), has a more Southern Rock feel to it. It feels truer to me. That's the stuff I grew up on – Allman Brothers, Lynyrd Skynyrd (don't worry about spell checking that, I know it), Marshall Tucker and more. I've played a wide variety of genres over the years, but that's the stuff that moves me. I played in an ABB Tribute band before I left to commit to The Moonshiners. I think playing ABB all the time definitely had an influence on the last record.
The other aspect is that when I was writing more country I was thinking about the possibility of getting the songs cut by someone else. That's still a hope, but now that I have my own band I feel more free to do what sounds best to me.
Stoli: I love your album, 'Still Cookin.' How long were you working on that and how has the response been?
RS: Thanks a bunch. I was writing the tunes for the record for about 9 months before we got into the studio. One or two of the tunes were a couple of years old and I reworked them. The recording process was too long. We started in March 2016 and didn't finish recording until July. The folks in the band work, so between work/family and gigs the studio sessions were too far apart. That was good at some level as it allowed us to let the music stew a little. There were a couple of songs that we rerecorded because the first cuts didn't feel right.
The response has been good. We're getting some radio play and folks at our shows have been very receptive.
Stoli: Do you mind that bands/artists put an album on Spotify and people can stream pretty much for free?
RS: We're on Spotify and other streaming services. I wish we could sell more records, but that's not the goal right now. We're trying to get our music in front of as many people as we can. The fact seems to be that folks don't value the music product anymore. You can listen to almost anything for free. That's going to have to be corrected at some point if the public wants to continue to hear good music. But, for now, that's the model and we're doing what we can to participate in it.
Stoli: I love your song "I Can't." What does that song mean to you & what inspired you to write it?
RS: Thanks, I appreciate that. I wrote that one pretty quick. It started subconsciously, but as I got into the song a bit I realized it was my story. I had a bad relationship some years back and the story line was much like the song. She'd stay out, I'd sit home going crazy about where she was. I started with the chorus and thinking about all the things I had (have) no control over – I can't think, I can't cry, I'm so hurt, no surprise….. I try to hope, but I can't.
The "I Can't" story turns out differently than mine did. The protagonist in the song gets fed up and tell the antagonist not to come back. In my case I got dumped. C'est la vie. Maybe that's me changing the end of my personal story. I hate getting dumped!
Stoli: Are you nervous or optimistic about President Trump on January 20th?
RS: I don't do politics. I vote and have personal opinions, but folks believe what they want to believe despite all evidence to the contrary. That said, I'm an optimistic guy. It's all good whatever it is. Either it'll turn out great or we'll learn that it was a mistake. Either way half the folks won't agree with the facts.
Stoli: I feel like country music is as popular as ever. What is it about that genre that people can relate to and what two artists/bands did you grow up on?
RS: I agree. I think that much of the popularity is that the lines of the genre have blurred. You can hear pop and rock with some rap influences thrown in for good measure.
I think the relatively of country music is in the lyrics. They most often have a story to tell and they're so clever. They're interesting and captivating for the most part. Plus, who doesn't like to hear a banjo every now and then.
I was a late adopter to country. I was a rock guy. I first played country music when I was 23. It was in a honky tonk outside Mobile, AL. I played 7 hours a night. I loved Working Man Blues by Merle and Rose Colored Glasses by John Conlee. So many great songs. They fit closely with the Southern Rock I loved as well.
Stoli: What is coming up for Russ Still and The Moonshiners and where you @ online?
RS: We're playing a fair amount and looking to play more. We've got several TV interviews coming up around the Southeast and those are fun. I'm writing all the time and looking forward to getting into the studio.