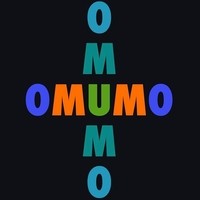 OMUMO Records Sampler's lovely collection has a twee pop sensibility that is dazzling behold. Full of infectious energy the way the songs unfold is quite gorgeous. Throughout the collection the many differing pieces are unified by a collective gentle spirit. Stylistically OMUMO Records Sampler explores a wide swath of genres, from rap to indie to folk to electronica and does it with the greatest of ease. Quite thoughtfully executed nary a moment is wasted as the songs teem with exuberance and good cheer.
Electronica informs the opener "Maze". From there comes the carefree spirit of the rap-infused "Namaste". Folk receives a nice nod on the passionate "Curse of Wisdom". The entrancing rhythms and warm keyboards of "The Beginning of a New Era" is one of the highlights of the collection. Stripped down to the essentials is the intimate spirit of "Let It Be My Fate to Die Alone". On "Sexy Charango" there is a dreamy quality to it, as the song creates an odd narrative. Psychedelic in scope is the reverent spirit of "Memories Ago". Playful and sweet is the economical work of "Palmute". Opting for a full sound is the spacious atmosphere of "Gbd". Laid-back and summery is the kind-hearted spirit of "Cielo". A heavy driving spirit dominates the powerful groove of "Last Shot". Giddy to its core is the nimble work of "Put It All in My Mind". Referencing the tranquility of Penguin Café Orchestra is the epic scale of "The Fall and Rise of Ocean Man". Ending things on a quiet note is the reflective "Born To".
Downright glorious, OMUMO Records Sampler is a blissful beautiful collection that represents the best that playful pop variations offer.
By – beachsloth.com