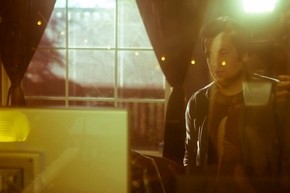 Singer-songwriter Lee DeWyze is announcing the release of his new song "Weight," the first new release since 2016's Oil & Water. The piano ballad is premiering on Popdose, streaming on Lee's official YouTube and is available for purchase on iTunes. "Weight" was also be featured on the CBS series Elementary this Sunday December 11th at 10:00PM ET.
"I went into the studio with so much emotion," DeWyze explained. "I decided to put the guitar down. I sat at the piano and tried to convey how I felt in that moment into a song. That's how WEIGHT was created. I wanted to have the power of a ballad, masked behind the simplicity of just a piano, vocals, & harmonies."
Lee DeWyze recently kicked off his final U.S. tour dates of the year and will continue along the east coast through the end of 2016. DeWyze will treat audiences to a show full of songs from his latest album Oil & Water, along with additional unreleased material. New dates will continue to be added into the new year.