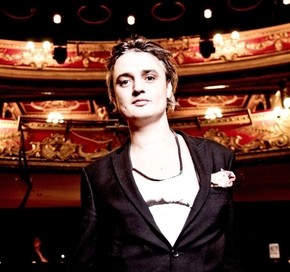 Peter Doherty will release his new album, 'Hamburg Demonstrations' via BMG/Clouds Hill on Friday, December 2, 2016. The album is available to preorder now with first single 'I Don't Love Anyone (But You're Not Just Anyone)' along with 'The Whole World Is Our Playground' available as instant grats.
'Hamburg Demonstrations' was produced, recorded & mixed by Johann Scheerer (Faust/Bosnian Rainbows/Gallon Drunk/Omar Rodriguéz-Lopéz) at Clouds Hill Recordings, Hamburg (Germany) using an 8 Track 2″ Studer A820 tape machine and mixed onto a 1/4″ Telefunken master machine.
Peter who had always wanted to record in Hamburg, particularly as it's where the Beatles learned their trade, was referred to Clouds Hill Recordings and turned up on their doorstep unannounced the next day. He fell in love with the studio and based himself there for the next six months. The album will be available on CD, 12″ vinyl and digital download.