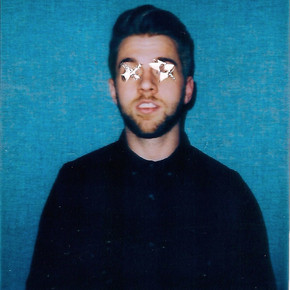 Chicago-by-way-of-Maine singer/multi-instrumentalist, Elijah Noll, has debuted the mixtape that will introduce him to the world. This diverse 11-song mixtape, entitled Delusional points to a tremendously talented artist capable of wrangling chillwave, R&B, indie rock and classic pop sensibilities into a sound as cohesive as it is eclectic.
In addition to writing and singing on the entire record, Elijah also shows us his propensity for the studio, having produced every song on the release other than "Delusional", which he worked on with the king of "future soul for future souls", Elias Abid. Elijah also had some help from a couple of Chicago all-stars on Delusional with Julian Bell being featured on guitar for "Alive" and Herf Yamaya lending his bass chops to "Need U".
There hasn't been a lot of information out there about Elijah Noll to date, but that hasn't prevented the blog world from picking up on him. Nerdist, Nylon Magazine, Hip Hop DX Pop Matters and and countless others have covered the string of singles Elijah released over the past two months in anticipation of this mixtape. The lead single "Ride", which was the first track from Elijah released on Spotify, also made it onto the service's Viral 50 chart.