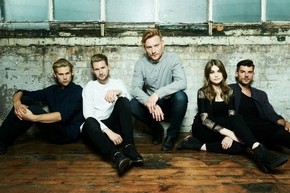 Playing a delightfully inventive brand of indie, infusing delicate string passages with dark, brooding songwriting. There's something a little different about this band.
"'Young' is a song about adolescence," explain the band…"rebellion at its purest; lying to your parents, missing phone calls, subterfuge and all for the party you can't wait to go to. It's about dancing all night till you feet hurt and your clothes are drenched through. There's a time when we make our own rules, testing the waters just because we can. It reflects experimentation, the feeling of invincibility and laments a time when clubs were thriving rather than dying out and bright minds were full of more questions than answers."
It's a wonderfully relatable lyrical angle; a song about growing up – with a gorgeous, spirited instrumental backdrop. Frontman Jerome's subtle, yet charming vocals glide across the string-laced indie-folk, with violinist Katie providing luxurious harmonies throughout.