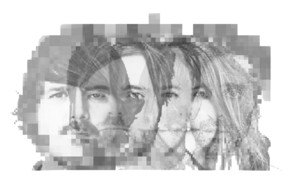 For a good time, just press "play."
SD3, the Los Angeles based synth-pop group, wants you to dance all night, drive faster while you sing along and, most importantly, have fun. And their music demands the same results.
SD3's much-anticipated new single "All That I Want" is available now on all digital outlets.
With its combination of bittersweet lyrics and buoyant rhythms, "All That I Want" reminds us that we all have a shot at getting that one great love back. "It's about the moment in a relationship when things get too comfortable," shares the band. "It's all being held up by memory, and you either fight to get it back, or you let it go. This song is about the desire to fight."