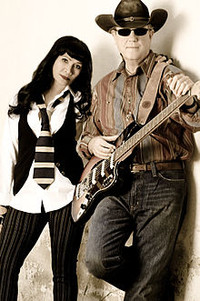 With drive and energy, Soles of Passion's "Escape From Jurisdiction B" is a clever concise album. Intricate in detail the sound is a mixture of shoegaze, country, and progressive rock. By weaving together such a wide variety of sounds the songs teem with life. Vocals are the right level of sweetness, ruminating over the state of the world and of relationships. Lyrics serve as the heart and soul of the album with all else revolving around them. A pop sensibility informs the entirety of the album as the songs are infinitely catchy full of warm inviting melodies and a sense of hope.
Opening the album up on a high note is the optimism of "Say I Will" with fluorescent synthesizer work leading the way. A funky groove anchors the giddy "Wheezy Hissy Fit". Light and airy is the reflective nature of "A Place Of My Own". Volume is a must on the passionate sound of "Jurisdiction B". Here Soles of Passion opt for a full sound, including a wide array of instruments, with layer upon layer of sound working wonders. Easily the highlight of the album is the gentle yet strong sound of "Two by Two" whose reassuring nature feels particularly endearing. Epic in scope is the colossal "Full Moon" with an expansive elaborate scope. Closing the album off with ambitious is the powerful "Lifetime – Father's Eyes".
https://solesofpassion.com/
https://www.facebook.com/solesofpassion/
Soles of Passion create an unforgettable experience with "Escape From Jurisdiction B".
Posted by Beach Sloth