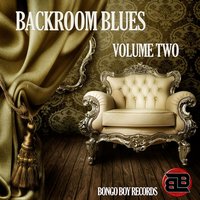 Opening up the collection with a fiery guitar lick is the satisfying blues of Jeanne Lozier's "Beg and Plead". Her voice simply soars deep, resonant, and full of passion. The song is intense, raw, and straight from the heart. Everything works from the steady rhythm to the wild guitar soloing.
A nimble classic rock introduction opens up Rocket 88's "Shake Your Hips". The funky sensibility works wonders as the vocals have the right sly delivery. Slowly but surely the song's tension eventually results in a cathartic release as the song drives forward in a kaleidoscopic rush.
Buy: http://www.cdbaby.com/cd/backroombluesvolumetwo
RB3 The Red Bank Blues Band comes through swinging with the satisfying "Wonder If". From the tried and true sound of the organ to the soulful harmonica the song glides forward with true style. By far the highlight are the carefully crafted curated lyrics.
"Nag Nag Nag" shows Blind Lemon Pledge tapping into the heart and spirit of the blues. Lyrics focus on the pain of the mundane, the day to day routine. When paired with an insistent swinging rhythm the song truly soars, with the fanfare working wonders.
Sung with true grit is the deep blues of "So Tired (Goin' Home)" by Trevor Sewell. The song has a laid-back contemplative groove to it keeping everything in check. Guitar work is intricate while still remaining accessible.
Mike Daly and the Planets explore hard rock's roots on the blistering "Broken". Vocal delivery is impeccable as the lyrics sound like the ode to a life lived fully, for better and worse. Absolutely brimming with energy the song is a force of nature.
With a story of heartbreak set right in the center is the soulful "She Broke The Ten Commandments" by Blind Lemon Pledge. The song's melody is infectious as is the slow, laid-back nature of the sound. Downright gorgeous the dark beauty of the track, of the sadness, is simply stunning.
Harking back to the halcyon days of the early blues is the yellow-hued nostalgic kick of Miss Laurie Ann & The Saddle Tones "Good Time Charlie". Miss Laurie Ann's voice commands the song with the rest of the back lining up right behind, from the honky-tonk sound of the piano to the loose easy-going drumming. Guitar work is a perfect balance between the the sweet and dreamy.
Big Bone Daddy's "Pretty Baby" sounds like a long lost classic. Kept to the essentials the song possesses incredible spirit. A giddy rhythm guides the song forward as the piece grows ever larger.
Well executed in nature is the western twang of Trevor Sewell's "Hollow Part 1". Trevor Sewell takes on a tense minimal approach that dominates throughout the piece. Here he shows tremendous patience as the piece grows ever so gradually before it comes into full swing towards the chaotic finale.
www.bongoboyrecords.com/backroombluesvol2/
Posted by Beach Sloth