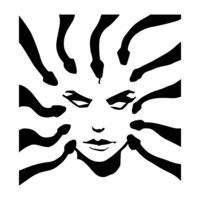 Effortlessly tying together elements of hard rock, math rock, and grunge into a satisfying whole, Linchette Marcel's self-titled debut is a pure joy. Volume is a must for Linchette Marcel explore every possible angle, as their riffs and guitar solos are simply astounding. With so many layers it is easy to get lost in their many rhythms and melodies. Linchette Marcel ensures that each of the songs ties together perfectly letting the songs form into a coherent whole. Their desire for surprise ensures that there is never a dull moment. By keeping things so surprising they are able to create an entire ecosystem of sound. At times their sound is reminiscent of 70s rock, as they explore longer passages, complicated pieces, and infinitely detailed textures.
Listen to and share the release via Bandcamp:
https://linchette-marcel.bandcamp.com/
On the opener "Water Rider" Linchette Marcel lets the entire track take an interesting intersection between krautrock and classic rock. The expansive nature works well for them as their melodies are best captured in large swathes. Going for a more direct approach is the confrontational "King & Queen". Here they utilize a tribal rhythm to great effect. Noises collide off of each other as they set a tense atmosphere. Aptly named "Hurricane" is a force of nature as they tap into the best of classic rock with a colossal clean guitar work. By far the highlight of the collection is the magnificent luxurious "Off all the gain" which at times feels reminiscent of Television's "Marquee Moon".
Catchy while remaining clever, Linchette Marcel's self-titled debut is one of those rare creatures, rock that simply rocks, no pretense necessary.
http://www.linchettemarcel.com/
Posted by Beach Sloth