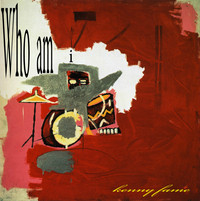 Kenny Fame is back with his latest release Who Am I. That is an interesting question to ask, especially if you are Kenny Fame as he is reinventing himself continuously. As an audience member it is a pleasure watching him go through this journey and following him every step of the way.
Website:
https://kennyfame.bandcamp.com/album/who-am-i
This young gentleman knows what it takes to make a name in this highly competitive industry and what he does not know, he relentlessly and tirelessly works at it until he reaches the end result. He has an interesting sound that appeals to my explorative nature.
There is a nice blend of artistic integrity sewn together with format that makes a song work.
Fame won the 2015 International Songwriting Competition and I can easily understand why. His music is groovy and infectious. It has a feel good energy that makes you smile uncontrollably. Then your feet start tapping and before you know it, you are lost in the mind of Kenny Fame.
What can I say, I simply like this guy. I like that he works hard and puts time, energy and effort into his craft. A hard worker is not established by them telling you they are hard workers, it is seen and undeniable. Kenny Fame is here to show us he is in it for the long haul. His latest efforts, Who Am I is yet another example of his ever growing talent.
I rate this 4 out of 5
http://kennyfamemusic.reverbnation.com/
https://www.facebook.com/LeviMusicHD
Rebecca Hosking – hoskingrebecca@gmail.com