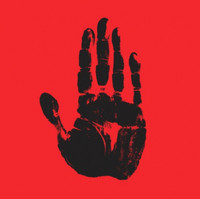 The Refusers tap into the rebellious spirit of rock n' roll on "Born To Rock". Chaotic and compelling the Refusers know how to create thoughtful highly intelligent pieces of infectious pop. Lyrically the songs focus on the disenfranchised. By opting for this style they balance elements of rock alongside economic equality. Employing a classic sound the songs feel positively timeless, with attention to flourishes of sound helping to keep the song deeply felt.
Opening up the album is the aptly named title track. With a driving rhythm and a catchy riff the song grows ever more powerful. A slower approach works on the build of "Wake Up America" which true to its title spends time in its gradually increasing intensity. Playful to its core is the heavy sarcasm of "New York Times" whose smooth style works wonders, particularly the jubilant piano playing. Here the lyrics prove to be of the utmost importance, as they focus on the sad slow decay of old media towing the party line. Much harsher in tone is the large powerful sound of "Hang The Bankers". "Go Back To Sleep" moves into a more languid reflective sound. "Professor Friedman's Floating Money Contraption" lets the sound dive into a late 60s psychedelic sound. Ending the album on an intense note is the blistering work of "Information Junkie".
"Born To Rock" serves as a wake up call as the Refusers point to the inequalities that exist and grow ever larger.
Posted by Beach Sloth