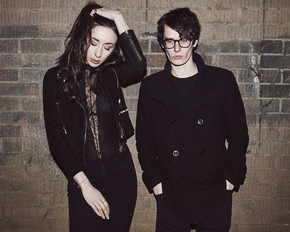 Faithless is the new single from east London duo Night Games.
The pair (Constance and Paul) have spent the last year burrowed in a studio in Hoxton quietly developing their spacious take on electronic pop. The result of which is highly self-assured aesthetic full of rich, silky textures and slow burning melodies.
In Faithless, vocalist Constance croons "You've won me over with lies before, faithless but I come back for more"; a helpless sentiment in drastic contrast to the effortless ambient wash of velvety vocals and dynamic synth loops. It's this insecurity wrapped within an imperious front that is all too familiar, a sentiment sure to resonate.