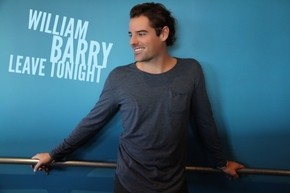 If you haven't already heard this, you need to check out the new release of 'Leave Tonight' by William Barry on his first official album, 'Undiscovered'.
The song is catchy, current, and has mainstream radio written all over it. Touring with local cover bands in Philadelphia, he's been working towards catching a break with his original music. After writing Leave Tonight, we believe that this will be the song that helps catapult his career to the next level.
At a young age, William Barry was musically involved by playing the saxophone in both middle school and then again throughout most of high school. Shortly after, he found his true musical outlet with the piano. This passion was developed with lessons from the Royal Conservatory of Music program and a summer studying at the Berklee School of Music in Boston, where he learned about the art of performing. Focusing his talents on playing live, singing, and creating his own sound via song writing, he has since been pursuing a career as an original artist.
https://soundcloud.com/williambarrymusic/brand-new-single-leave-tonight