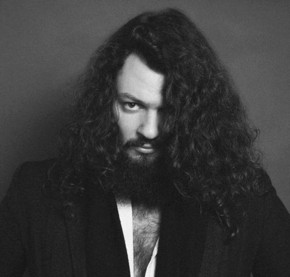 March 18th sees the release of the first single and title track from John Joseph Brill's second EP, 'False Names' on Killing Moon Records. Recorded at Liverpool's Elevator Studios, the EP will be released in Spring 2016. He is now readying himself to head out on a 10-date European tour with Daughter on January 30th and will headline London's St Pancras Old Church on April 6th.
His songs resound with soul-bearing intimacy and sonic intensity all hung around Brill's brandy-warm baritone. Speaking about the track he explains "It's a song about a best mate, a tremendous, beautiful, flawed best mate who I wouldn't change for the world and how a mate like that can take you rampaging around a town and make all the darkness and nonsense disappear." John Joseph Brill
New single from John Joseph Brill 'False Names'.