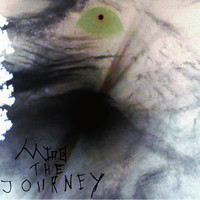 Mind the Journey's "Color In The Gray Machine" is a warming inviting album with a neo-psychedelic vibe. With a style reminiscent of the Flaming Lips mixed with Deerhunter the songs are pure pleasures. Structurally Mind the Journey goes for a format akin to Tame Impala's most recent release "Currents". Aurally the songs employ dreamy textures from hovering organs to otherworldly synthesizer sweeps. Tying the entirety of the album together is an unfettered sense of exploration courtesy of Spencer Sabo's clever lyricism.
"Rose Colored Glasses" with your audience: https://soundcloud.com/mindthejourney/rose-colored-glasses
After the quiet intro of "Falling Asleep" things truly get started with the playful shuffle of "Desserts". From here Mind the Journey dives deep into the neon-hued rush of "Interdimensional Romance". Going for the gigantic kind of sound is the giddiness of "Dancing On The Sun". By far the highlight of the album is the gleeful work of "Rose Colored Glass". Upon the song's active distortion laden introduction things suddenly fall out, revealing a hazy chillwave influenced sound. Heavy on the rock is the infinitely catchy "Dream Demon". On "Noise Gate" Mind the Journey's approach approximates Stereolab's hazy organ-driven work. Closing the album on an ambitious note is the sprawling epic "Delta Wave". Heavy on sweetness and distortion the piece moves out in all possible direction while retaining that tender melody throughout it all. For its finale the song simply evaporates into the air, with the piano echo ending feeling just right.
Stream:
https://mindthejourney.bandcamp.com/album/mind-the-journey-ep
Gleaming and beautiful, Mind the Journey's "Color In the Gray Machine" presents a kaleidoscopic display of brilliant colors.
http://www.mindthejourney.com/
Facebook: https://www.facebook.com/MindTheJourney/
Posted by Beach Sloth