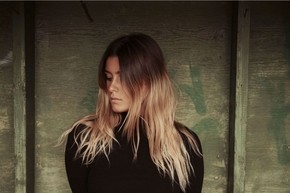 A standout vocalist with a natural gift for writing fresh, infectious pop that oozes soul, 22-year-old Lotta Lindgren aka LÉON is Sweden's next great pop export.
Together with her production partner Agrin Rahmani who she met at music school, they've crafted a sound that is best described as 'Future Retro.'
She posted "Tired of Talking" in July, with the hope that her circle of friends in Stockholm might hear it. It blew up across the blogs, reached #1 on Hype Machine & caused an international storm.