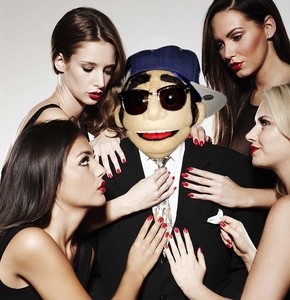 Summer's gone, but don't tell that to Freddy's Dilemma. The "Only On A Saturday Night" video is chock full of beautiful women moving to the infectious beats that Freddy is laying down. Freddy's surrounded by beautiful women and lovin it. BTW, Freddy's a puppet, you heard right, a puppet, but he doesn't realize it.
https://www.youtube.com/watch?v=cvC7TYDmsJk
Freddy represents an artist who behind the mask, so to speak, creates music that trumps any boundaries or pretenses a listener might have going in. "Only On A Saturday Night" is a dynamic, complex, and easily accessible song.
Few things shout summer vibes like beaches in Venice, California. Beautiful girls in bikinis, rollerskating their way down the beachfront, even hopping in an abandoned pool to show off some moves. Or, if it gets a little too warm, they'll head up into the Hollywood hills and relax in a private pool, just kicking back with a few cocktails. Once the sun goes down, our main man Freddy rolls in, looking fly and ready to party! He's got his DJ booth set up in a matter of minutes, and before you know it he's got this private party in full swing. With a lovely lady in each arm, Freddy is living the good life. Not bad for a puppet!