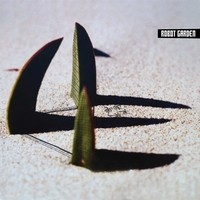 Robot Garden takes indie rock and makes it visceral. The adrenaline that pulses throughout the album comes from the careful intermingling of synthesizers and powerful guitar work. With an infectious pop sensibility these songs positively radiate with joy. Various approaches are utilized throughout Robot Garden from driving rhythms to dreamier territories.
Watch the video for "Fountain of Youth":
https://www.youtube.com/watch?v=gEagjJdog38
Loud and powerful in nature is the album opener "Control". A well-oiled machine is on display throughout the piece from the hard-hitting rhythm section to the aggressive guitar riffs. Everything on this song screams for volume. Playing this song loud is an absolute must. Greater emphasis on the lighter sounds follows on "Fountain of Youth" where the synthesizer takes center stage. A reggae sensibility informs the hot hot heat of the whimsically titled "Alien Don't Take My Sheep Away". By far the highlight of the album is the catchy "Sissyfuzz". Robot Garden proves on "Sissyfuzz" exactly how important interplay is to their sound with the entirety of the song done perfectly. Taking on a more shaggy dog mentality is the leisurely "Penelope Derailed". Embodying the essence of a mellow afternoon the easy rhythms work wonders. Bringing the album to a close is the stripped down emotional sound of "Black Wolf". Passionate in delivery vocals are crisp and direct ending the album off on an intense note.
Stream the record:
https://soundcloud.com/robotgarden/sets/robot-garden
Sunlit, at times even summery in tone, Robot Garden embodies all that is good in indie rock. From their clever lyricism to their stylistic range, they are display an impressive amount of talent.
https://www.facebook.com/robotgardenmusic
Posted by Beach Sloth