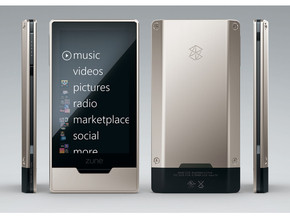 It seems like everywhere you look, there are Apple products. If you've ever been an iPod user, you've likely got a list of frustrations. The ubiquitous product isn't the only one on the market anymore, and it definitely isn't the best option available. There are many mp3 players that can improve your listening experience and how you manage your music library. The following are a few of the great alternatives I found when I decided to sell my iPhone to SellShark and venture out into the post-pod world.
High-end player with incredible sound: The Cowon Plenue 1
Many true music lovers have had enough with the low-quality sound they get from players and smartphones. The Cowon Plenue 1 is the solution, but it comes at a pretty steep price of $800-$1,000. The biggest feature here is the outstanding sound quality, but the player also looks great and can play pretty much any type of file. The biggest downsides other than the high price are the relatively short battery life (8 hours) and the lack of wireless connectivity.
User-friendly player from a trustworthy name: The Sony NWZ-A17 Walkman
The Sony Walkman has a legendary history, but the present and future of the brand is still exciting. The Sony NWZ-A17 Walkman costs around $300, and has a lot to offer. It's incredibly user-friendly, allowing you to navigate your music library with ease. The audio quality is great, and you're able to listen to your high-resolution files as they were meant to be heard. Other strengths of this player include its ability to play different file types, great battery life (up to 50 hours), and a microSD memory card slot to boost storage. The player has Bluetooth but lacks WiFi, which some users may see as a downside.
A Smartphone-like player for those who want more than just music: The Samsung Galaxy Player 4.2
This is the Samsung answer to the iPod Touch. The player is essentially identical to many of Samsung's smartphones, minus the monthly fees. At just under $200, the player has a lot to offer for those looking for more than just a music player. Various apps are available, giving the device plenty of potential. However, it's also great as a standalone music player, letting you organize and enjoy your music library. The biggest downside is that you won't get the high-resolution audio quality that some of the other players offer. For those looking for extra bells and whistles with their music, though, this player is a great choice.
Great music and video player: Zune HD
If you're looking for a portable player that offers both audio and video with great quality, the Zune HD is the player for you. Costing just under $250, this player has a great screen with high quality display for watching movies which you can rent right from the device while also providing a pretty decent music listening experience.
Perfect for the gym rat or runner: SanDisk Sansa Clip Zip
With a price just over $100 and a compact clip-on design, this player is ideal for those who love to listen to tunes while pumping iron at the gym or going for a run. The screen is small but still allows enough room to display all relevant information and has easy navigation. It can also play most audio formats. It's a great value, and ideal for a certain type of user, but it doesn't have out-of-this-world sound quality and might not be the most durable.
Once you make the switch to one of these great mp3 players, you'll shake your head at ever having been one of those pod people. Happy listening!